When Raymond Bowater came back from WW2, he was a qualified mechanic looking for a way to provide for his family.
It was 1945 and he had four boys and a girl. What he and his friend Bill Clifford decided on was creating a motor garage.
That one garage grew into 16 franchises of car dealerships in its heyday.
Now, 75 years on from that first garage, the family and the Bowater Motor Group are reflecting on how far they have come.
"He started from scratch," says Raymond's son Rodney, who, along with his other siblings carried on the family business.
Rodney says he and his siblings were raised with a competitive spirit that saw them play sports all across the region and cemented the importance of having the company be deeply involved with the community.
Rodney, still chair of the Bowater Motor Group board, has worked in the family business all of his life, alongside his late brother Derrol. Now into it's fourth generation it is still very much a family business.
"We all made decisions that we all agreed on, and if we didn't all agree, we didn't do it. We have always had a close relationship as a family and valued that extremely over the years."
Rodney says that was a huge priority – for unity of the family.
"There is so much divide and destroy out there, these days. Unity is a value of ours."
But at its core, Rodney says that the company has always been about service.
"Very simply, we supply all your motoring needs – that includes being there to serve you. Not just, 'now we have sold you a car and you are history'. We intentionally go out of our way to provide that service. We don't take it for granted and never have."
---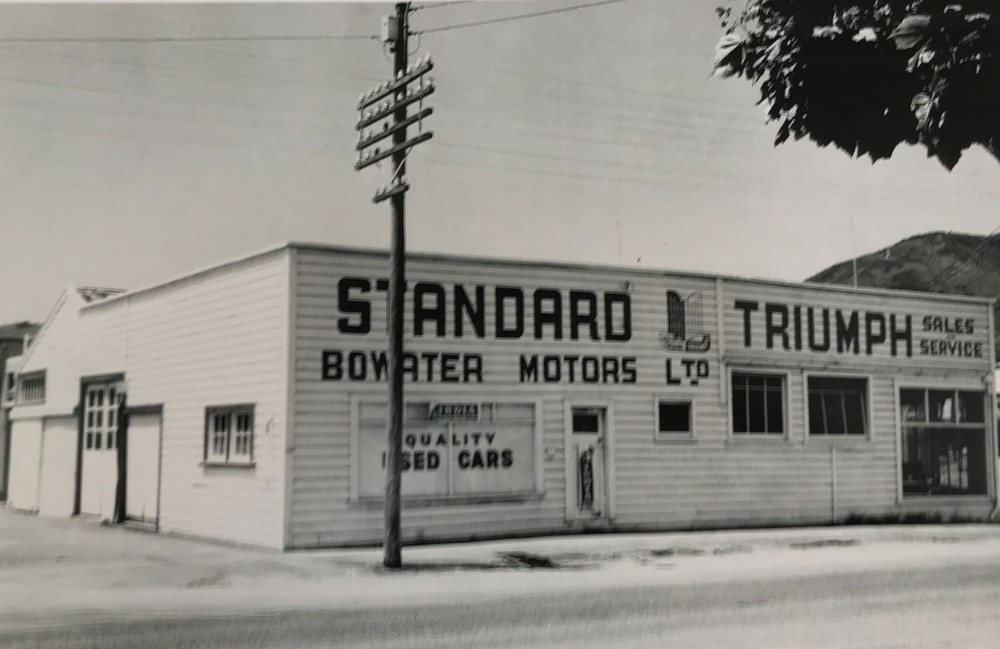 The first part of what would become the Bowater Motor Group on Achilles Ave in 1945. Photo: Supplied.
---
Now the company has the Toyota franchises in Nelson, Richmond and Motueka, the Hyundai, Isuzu and Renault franchises, a Mag and Turbo in Nelson and a Caltex in Motueka.
Rodney says the company wants to continue to be innovative and adaptable, that includes moving with what customers want.
It might not have been on Raymond's mind when he started the business 75 years ago, but the group is now thinking that autonomous and environmentally-friendly vehicles will increasingly be the future.
That will inform the sorts of cars they sell and how they sell them – whether its in person or virtually.
"The world has changed, and the speed of change is significant, you can only imagine what the next 10, 15 or 50-years' time is going to be like."
Regardless, Rodney says the company has a mantra that will take them through that period: "A history we are proud of, a present we are committed to and a future we are certain."